For all James Joyce fans around the world - today, 16 June, is 'Bloomsday'!
Bloomsday is named after Leopold Bloom, the central character in Ulysses, the novel by James Joyce, arguably one of the greatest works of literature of all-time . The novel follows the life and thoughts of Leopold Bloom and a host of other characters – real and fictional – from 8am on 16 June 1904 through to the early hours of the following morning, in Dublin, Ireland.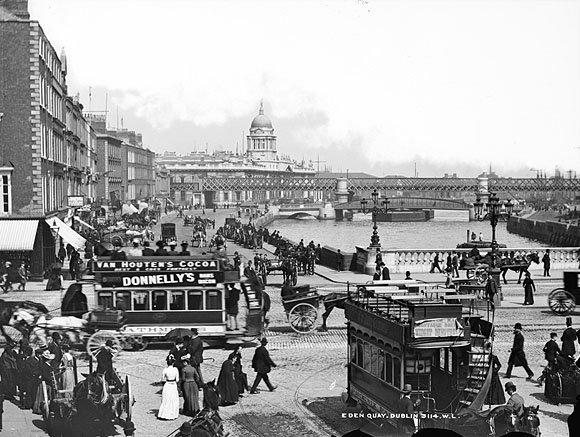 Ulysses is riddled with enigmata (plural of enigma), tricks and conundra (plural of conundrum). Joyce even got the weather right on the day in question (it was a warm summer's day in Dublin, with a high temperature of 23-24degC, but there was a thunderstorm in the evening!
After a little bit of detective work (sorry, only a little), I have uncovered the following weather gems in Joyce's magnum opus:
"Warm sunshine merrying over the sea"
"His frocktails winked in bright sunshine to his fat strut"
"Thunder in the air. Was washing at her ear with her back to the fire too. He felt heavy, full: then a gentle loosening of his bowels"
"The deafening claps of thunder and the dazzling flashes of lightning which lit up the ghastly scene testified that the artillery of heaven had lent its supernatural pomp to the already gruesome spectacle"
"past ten of the clock, one great stroke with a long thunder"
OK, ok, next time I'll use 20th century reanalyses by NOAA-CIRES or ERA20C by ECMWF - sorry time does not allow today.
Happy Bloomsday 2017 to all!